DOCUMENTARY
FOOD SECURITY PROJECT
This is a documentary effort carried out in conjunction with the School of Interactive Arts and Technology and the Vancouver Museum to curate the pandemic tales of COVID-19.
This is an Image Moving Project for the fourth year. It was an experience which taught me a lot to be the lone author of a documentary during this epidemic period. And it's a process that supplied my design work with a new viewpoint and innovative ideas.Value of this Project.

Museums play a massive role in our society as it preserves our history. It informs us a lot about our past and allows us to go back and think about it. If you turn human experience into a documentary, you get the entire picture of this pandemic. So much has to be collected as a group. We live differently, allowing us to think and find various methods of doing our job. It also brought together individuals, neighbours and neighbours. It has shown us that on the face of the world humankind remains.

My narrative reflects these sentiments and contributions for the general public by assisting each other, whether it's food, protection supplies, or plain being kind. These show our importance as people who have developed the epidemic. My community documentary was a garden which provides food to families in need. During this uncertain moment, the essence of the positive of other people, not only of themselves, reveals a powerful collective, and we are able to overcome this difficulty. Concentrate on the good is the way we may look and continue.
This whole project demanded me to be adaptable and flexible to any situation as nothing is certain. When required, I needed to be prepared to make quick adjustments. Many things cannot function in time, even with forethought. The most difficult component of this endeavour had to be to generate ideas and approach individuals during pre-production. Since not everyone agrees with my notion to share intimate personal stories, you must comprehend and know what you can and cannot work with. From the initial iteration of the project to my present hand, it is what happens. I had several ideas since I knew something may not be how I wanted it to be.
I thought I would be working around a small business, but unfortunately, the place I had in mind didn't permit me. And my time was short; I wasn't able to let myself wait. Also, it was hard for me to gain a yes because I didn't know them at all. As I don't know it's pretty difficult, let alone distant, my topic to establishing a trust connection. Not all individuals have confidence quickly. So, I've changed my gear and my other plan has been going. This time, I had the honour of working with these fantastical folks for two months, therefore my concept of producing a film with them was presented to them. And gladly, they accepted my plan and looked forward to seeing the result.
Which is also a lot of responsibility and expectation you have to stand up to. A good idea is a back-up plan; if you aren't sure and don't have control over the activities of others, it's always preferable. And creative work means working together, and you have to rely on others. It enabled me to have several issues in mind, as somebody will actually say yes to me. The work was also simple given a certain relationship with the folks.


---
Shot List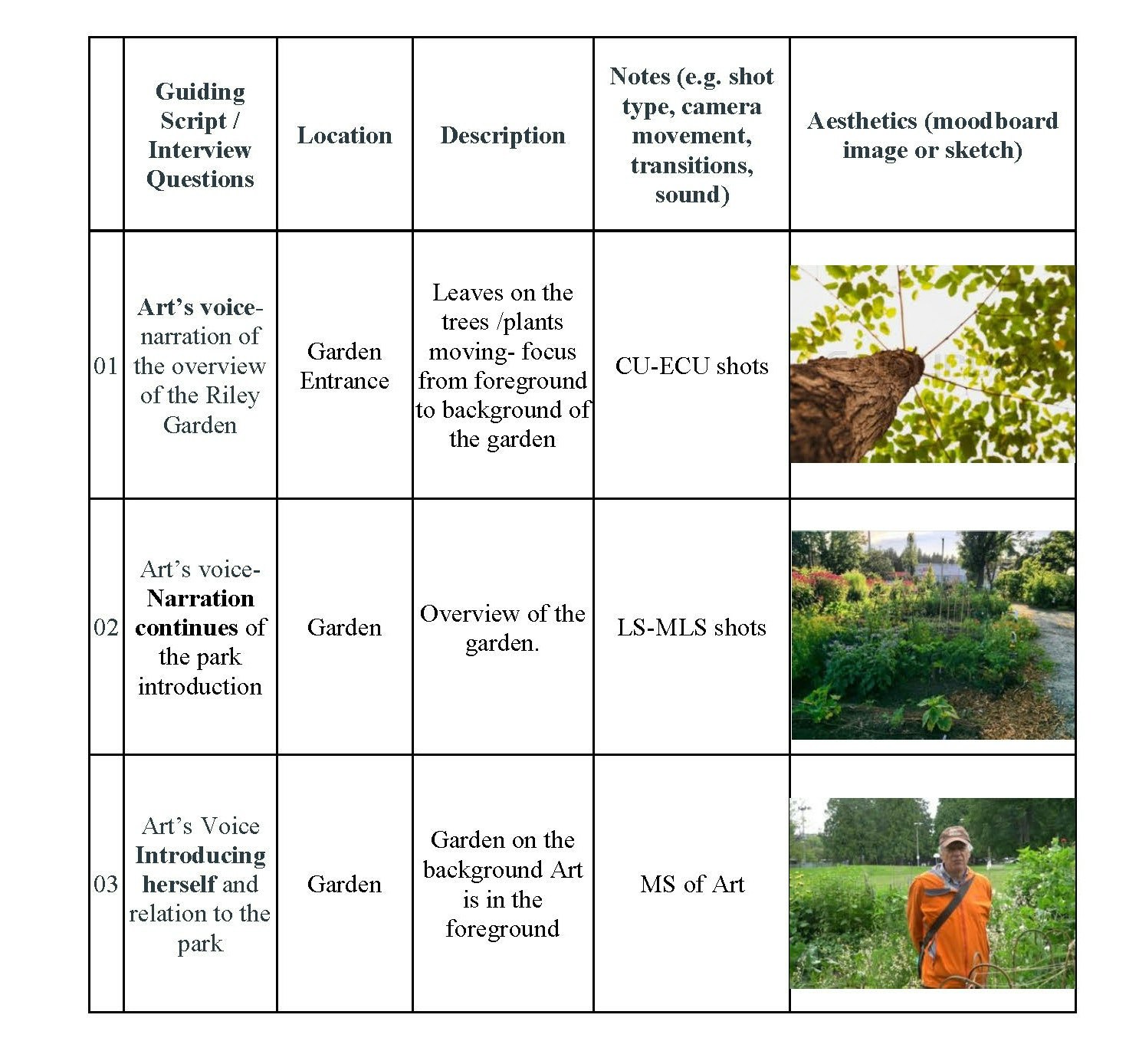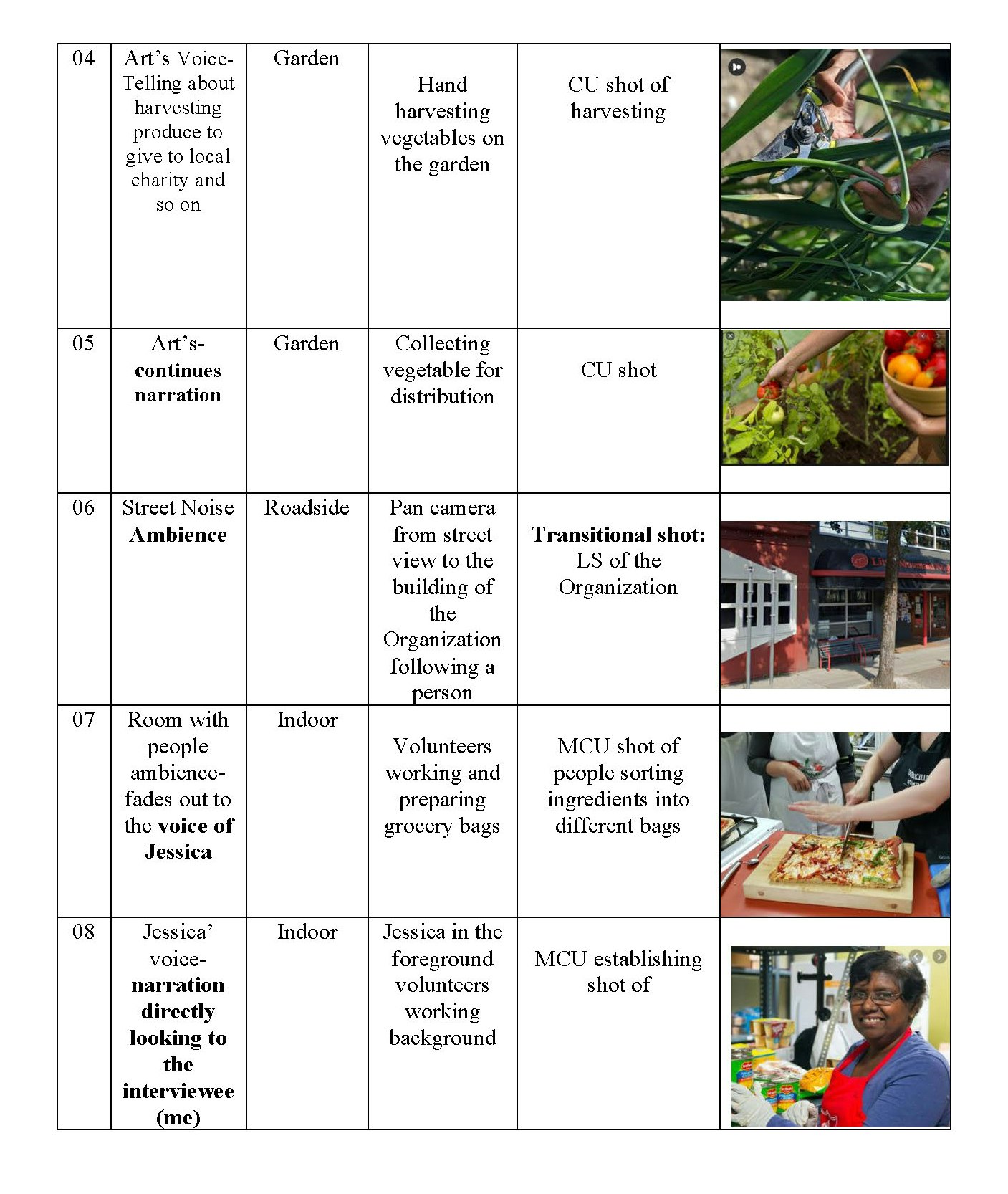 Music by Peter Rudenko and Xylo-Ziko


https://freemusicarchive.org/music/Peter_Rudenko


https://freemusicarchive.org/music/Xylo-Ziko
Casting: Jessica Ye and Arthur Bomke