Essential social media metrics to measure performance 2020-2021
You have access to Insights as a social media business profile. This page provides information on the content, activity, and audience metrics for your account.

WiCT | Content Creation 2021: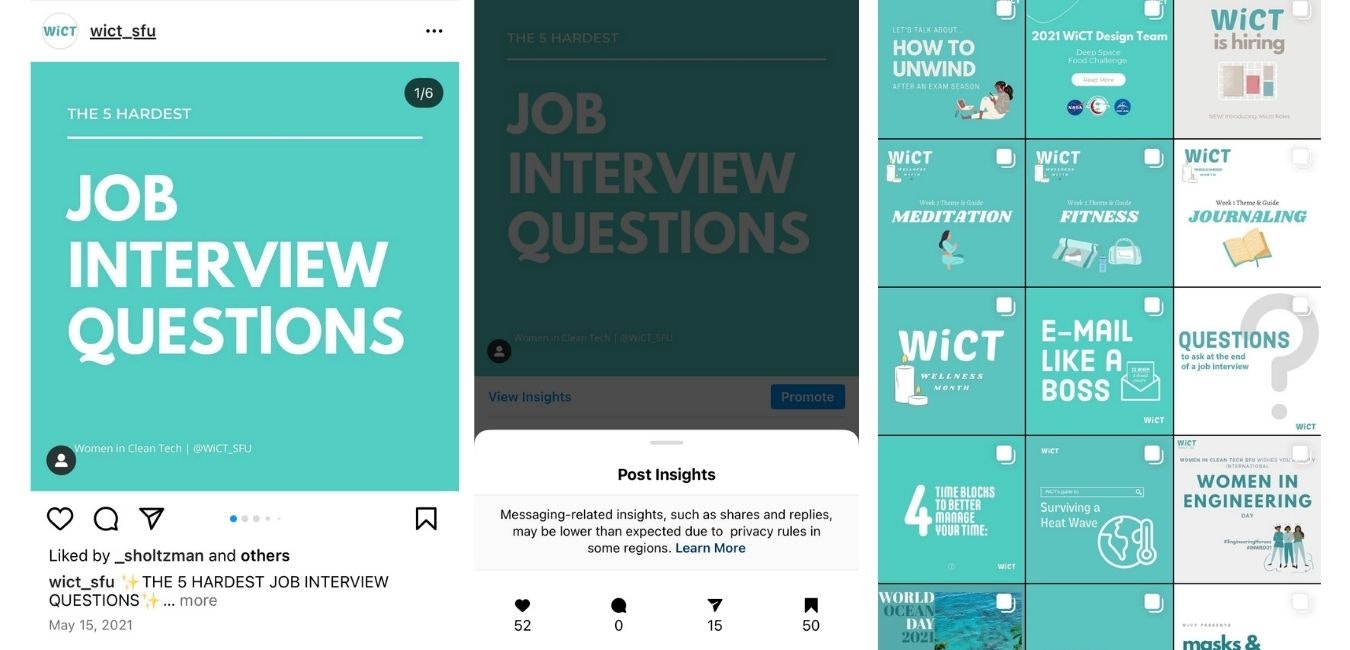 I support in the production of visual graphics/motion graphics (social media, video, banners, etc...) while maintaining WiCT's branding and creating innovative graphics that align with the specific purpose.

And it's satisfying to see the end result of content reaching its intended audience. This is just one of several posts that drew a far larger reach than expected.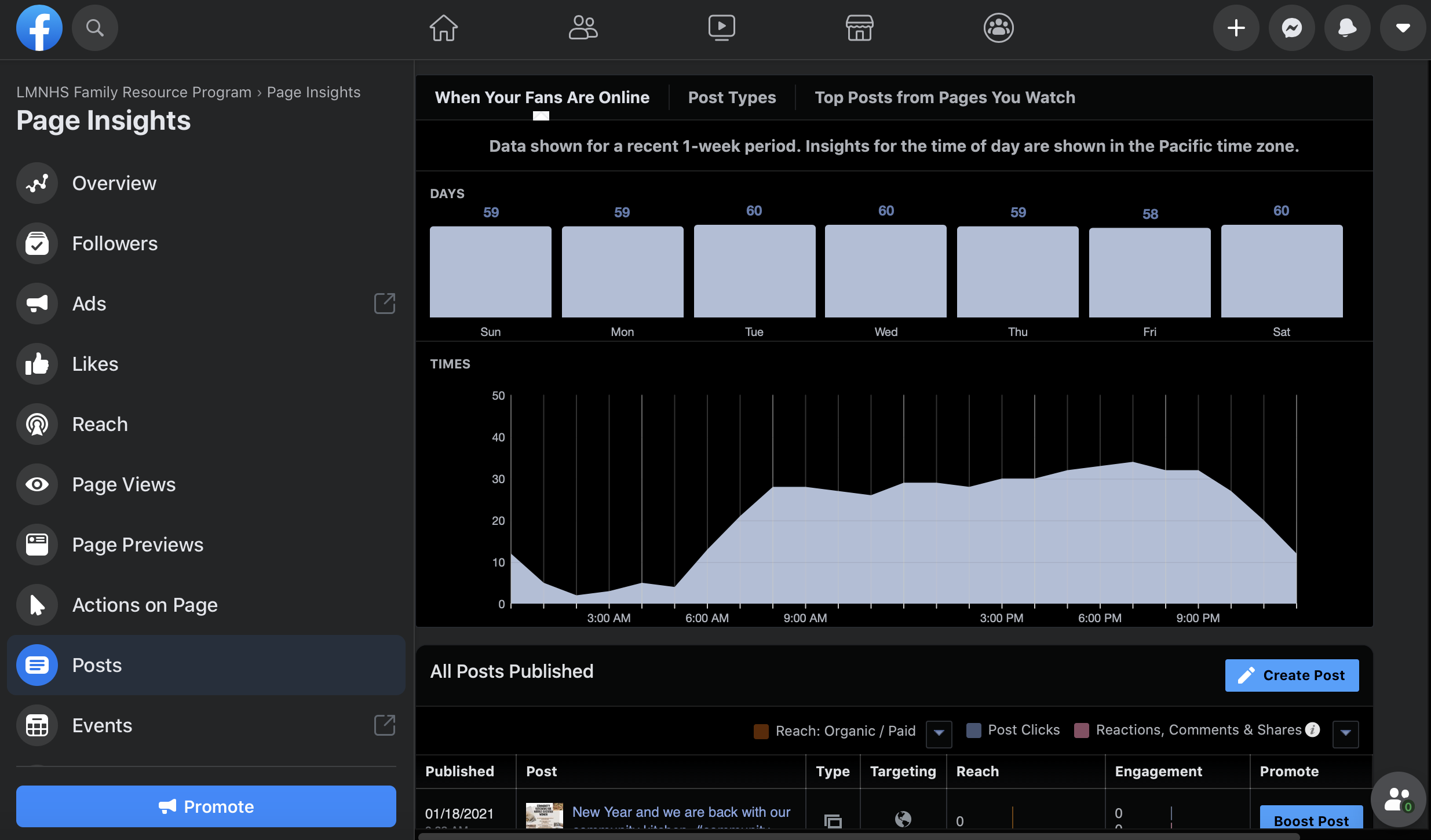 Engagement rate: All of your likes, comments and shares contribute to your engagement rate. To make sure you're posting material that your audience is interested in, you'll need to know the engagement rate.

The videos, photographs, and commentary displayed in user feeds are known as top posts on every social networking platform. You'll be able to tell what type of material your audience prefers if you measure your Top posts.
The quantity of people who see your work on a regular basis is referred to as your followers. They serve as a significant measure of how well your content is received.

The age range, gender, and location of the audience you are now reaching are all indicative of the type of audience you are now reaching. When creating content, keep your followers' demographics in mind. Use Instagram Insights to research and discover the average active hours of your followers. This makes it easier to schedule Instagram posts so that your followers see them in their feed.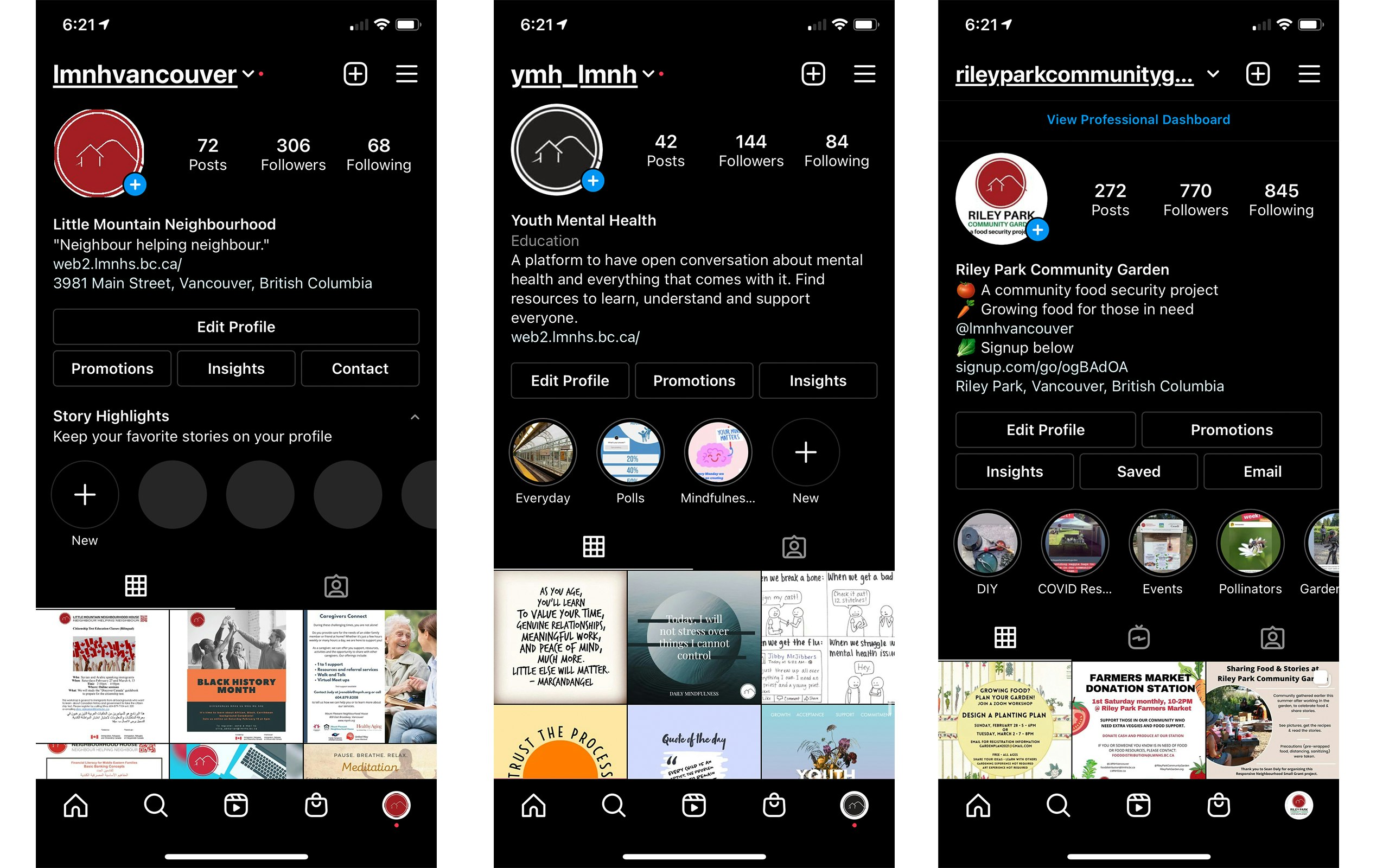 @LMNHVancouver starting followers: 186

Gained Followers: 343
@RileyPark Community Garden starting followers: 679
Gained Followers: 795
@YMH_LMNH starting followers: 0
Gained Followers: 147
Total number of followers achieved: 400+
All of these following have been achieved using organic traffic on social media no paid promotion or tools was used.

System for Scheduling Content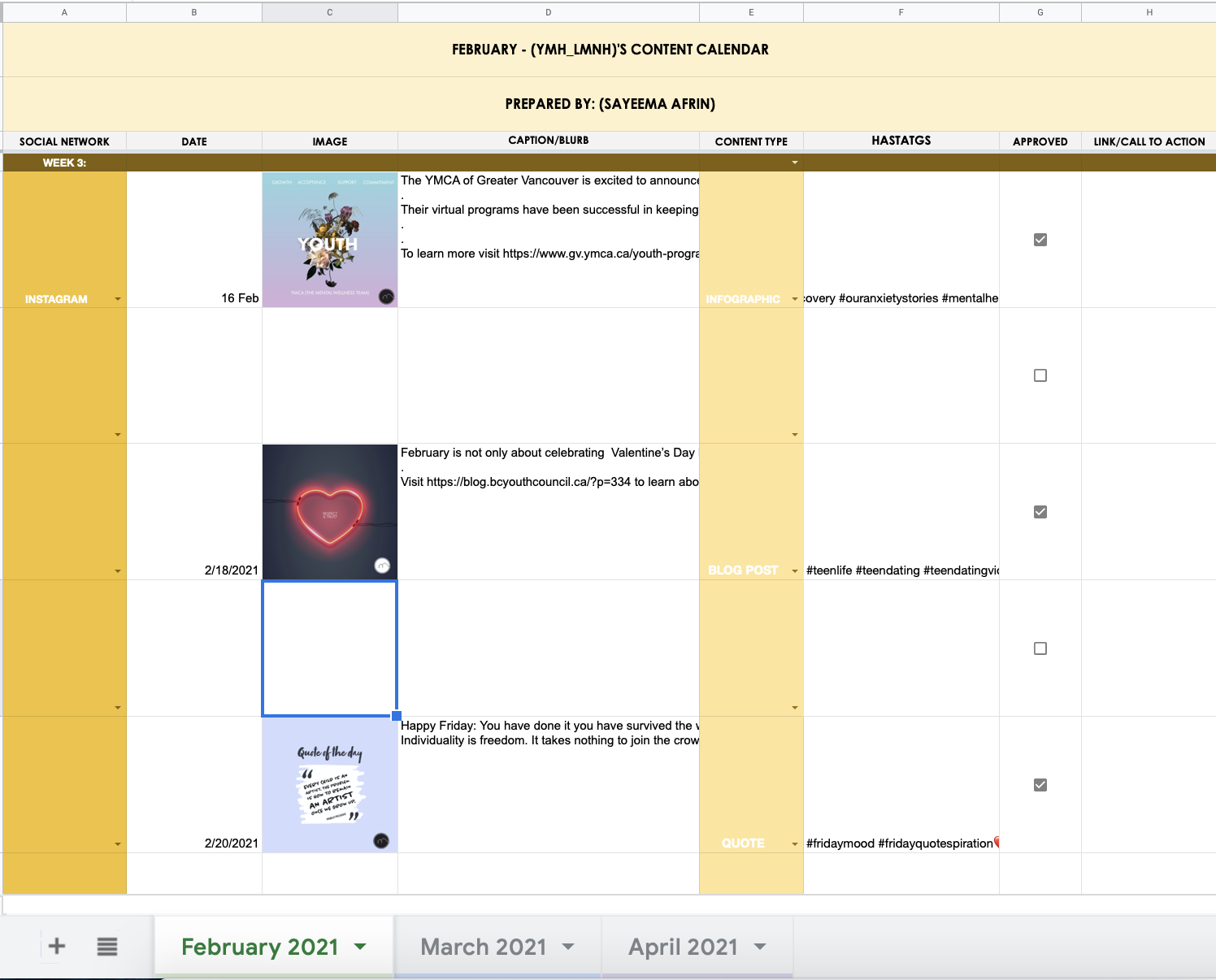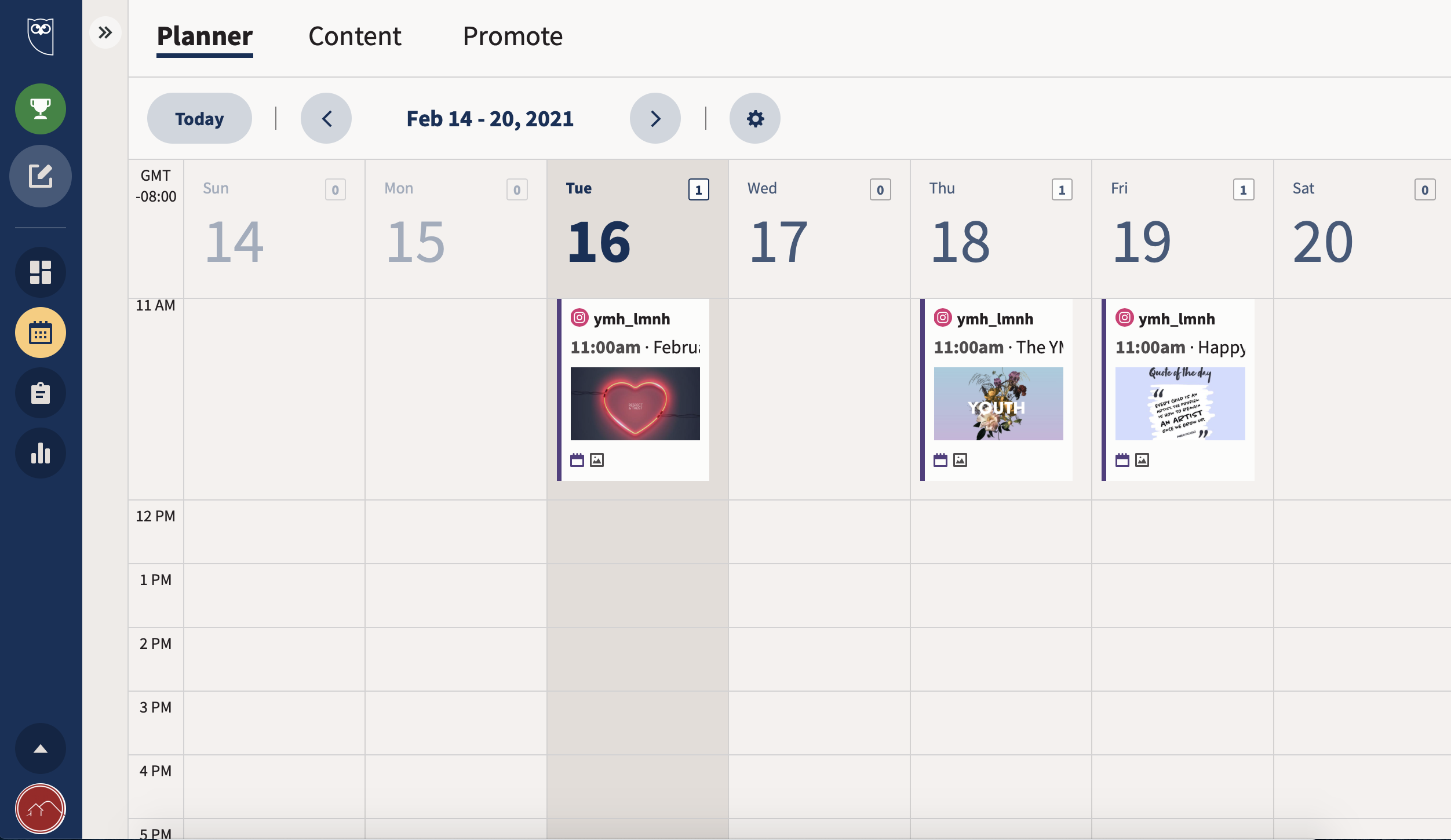 Inalnd Group 2019 Marketing Campaign:
Purpose: Increase the number of applicants for the Truck Technicians role and educate people about the work and function these individuals fill and contribute to the firm.
The goal was to increase the rate of Instagram interaction.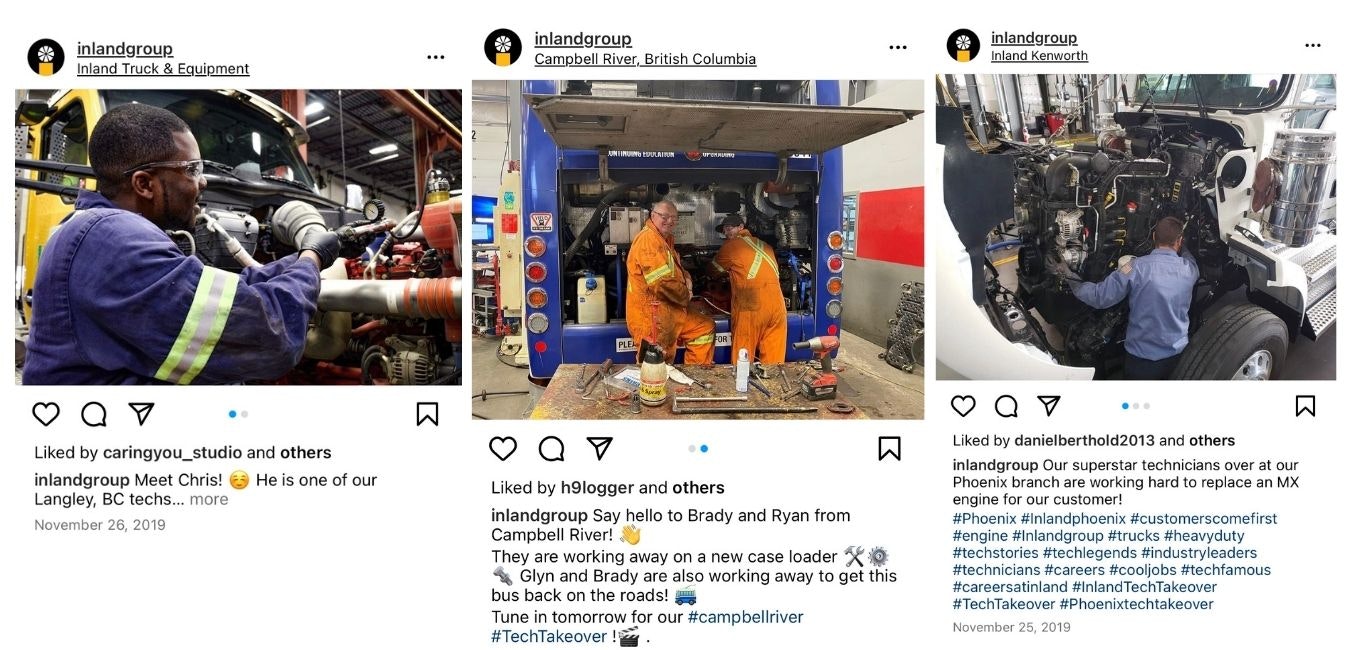 #TechTakeover campaign was designed to raise brand awareness and attract more people interested in the Technicians position in the Equipment and Truck business.
Results: Improved accounts activities through the use of digital marketing strategies. Increased the number of Instagram followers by 30% in 4 months with targeted adjustments.
SFU Residence Hall Association 2017-2018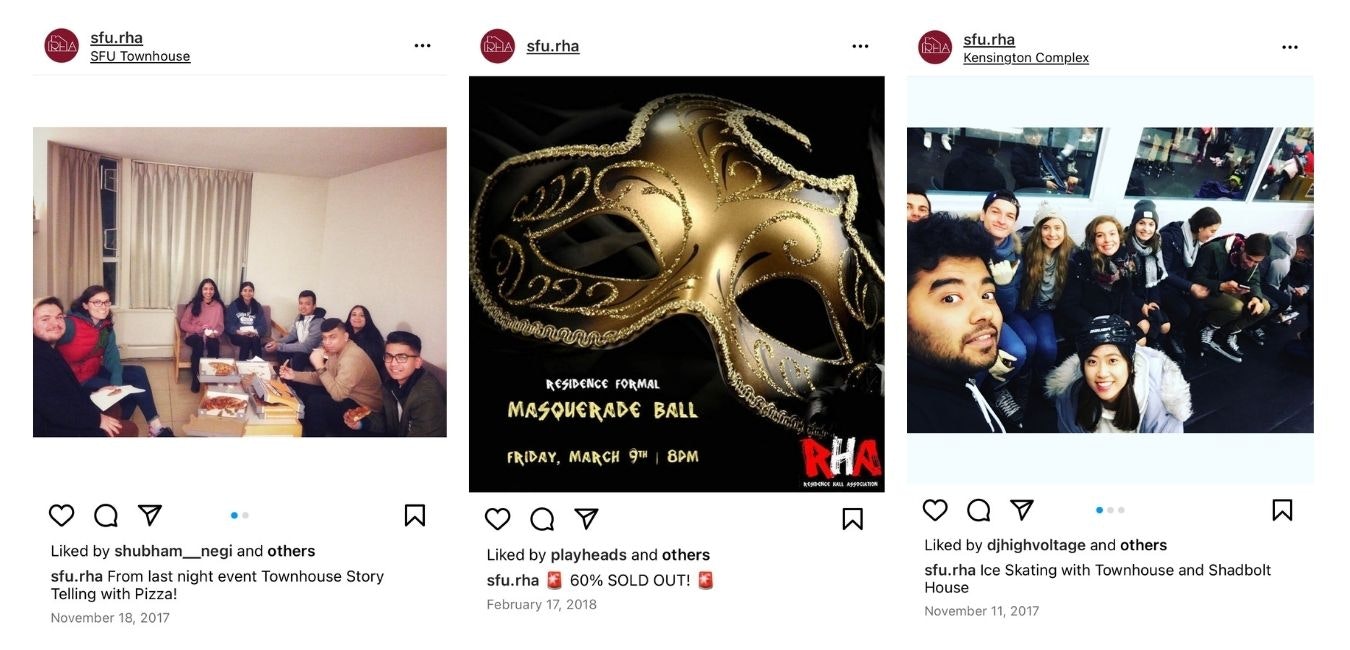 As Vice President of Communications, I managed, created, and curated material on the page. Residence events have been promoted. Monitored the day-to-day operations of online interaction.