The real cost of Counselling…..
If you do a quick Google search for 'counselling nearby,' you will get many results, which may overwhelm or annoy you. Online aid offers several advice possibilities, people, families, chat rooms, etc. However, when you have to pay a large amount to get assistance, it is not good enough.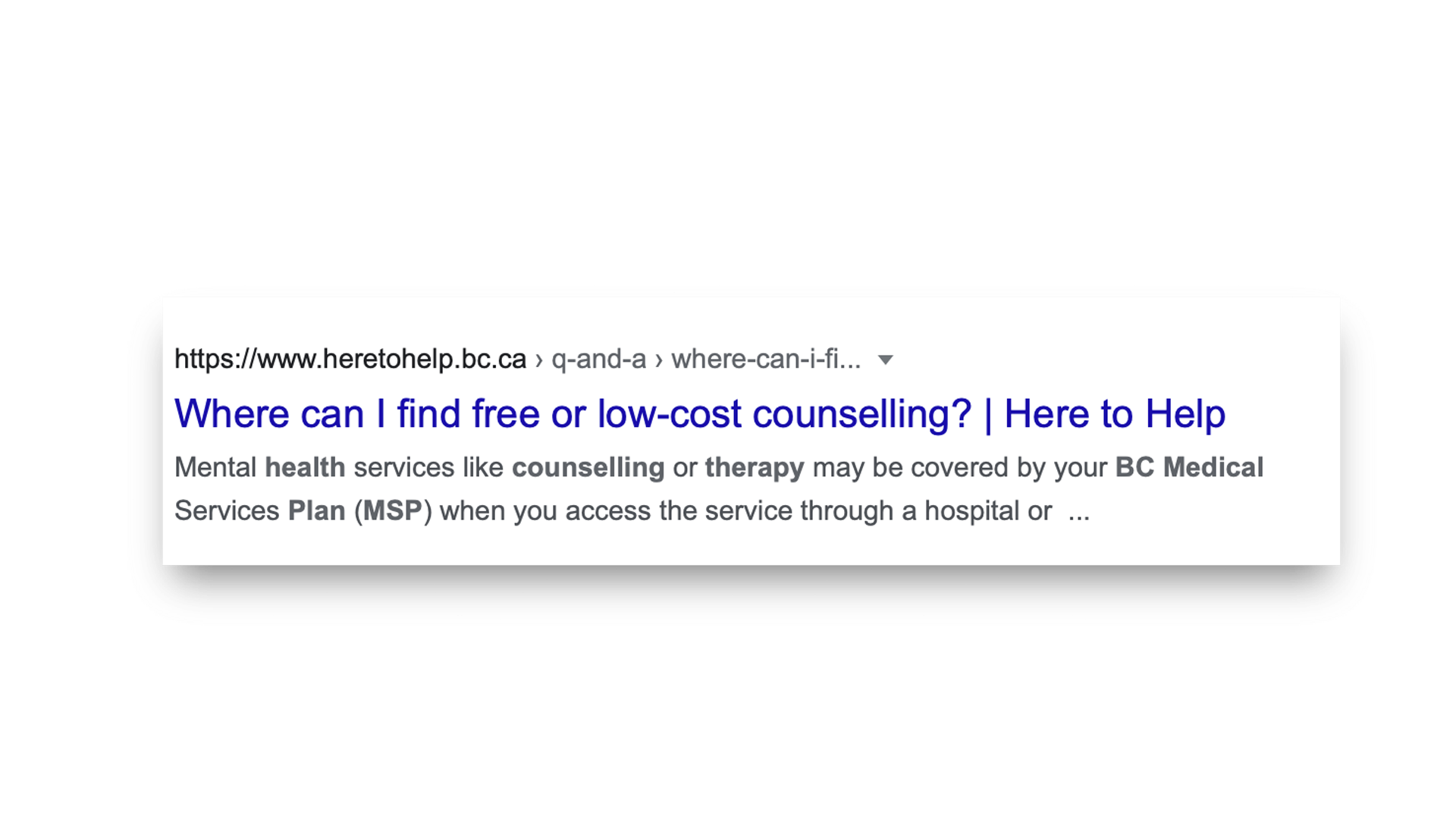 There are several methods to seek and receive assistance based on one's needs, but not all of them are covered by insurance. Unfortunately, Registered Clinical Counsellors (RCC) and Canadian Certified Counsellors (CCC) are not currently covered under the standard MSP coverage that the majority of Canadians have. The clinical community is currently trying to include their offerings. If you work for a business that offers extended health coverage, you should check with your Human Resources Department or call your insurance broker for further information about psychological therapies.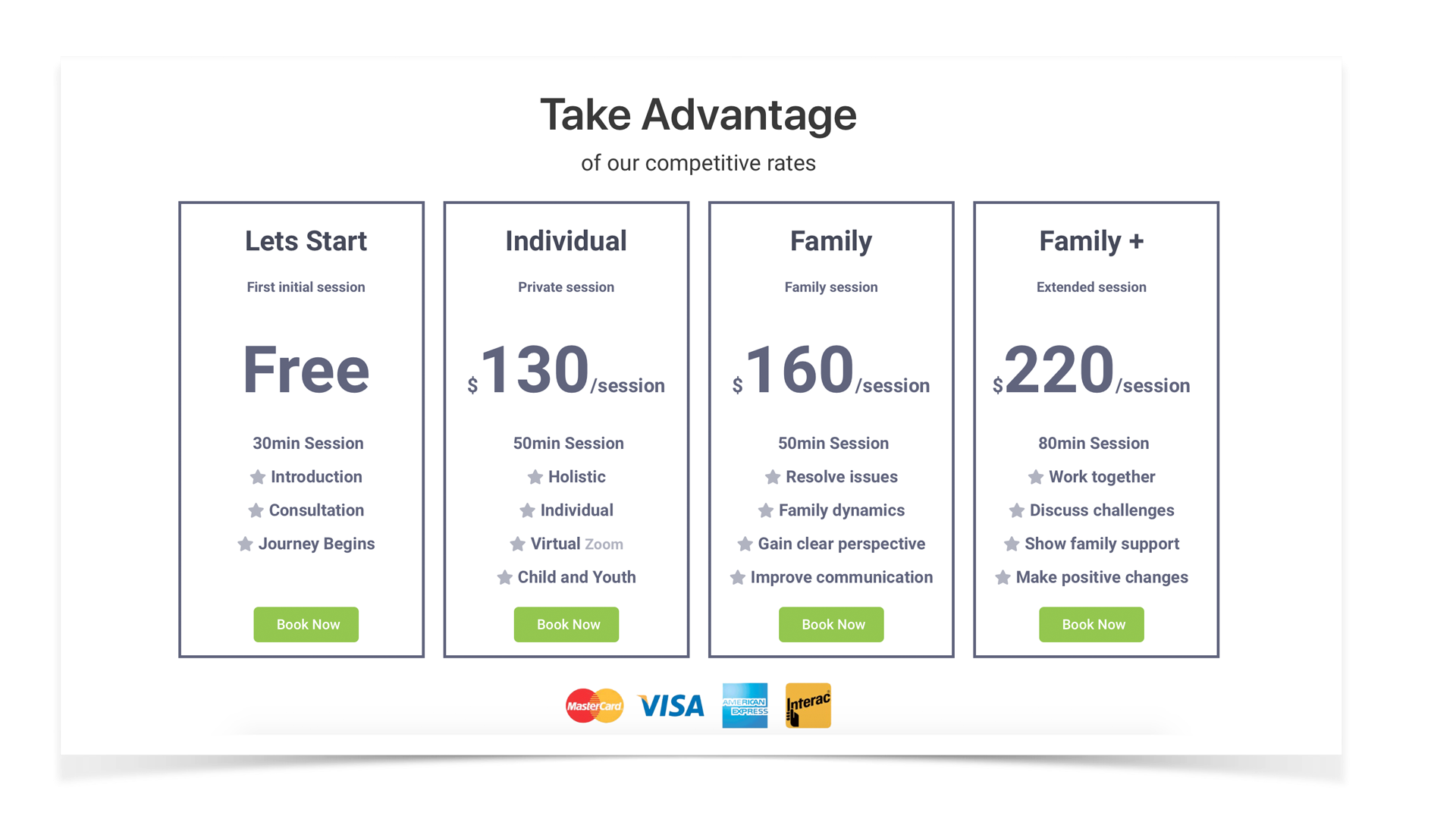 I've always been a great supporter for mental health, especially back in Bangladesh, where I witnessed people treat it as if it's something to be ashamed of and conceal from society. This used to irritate me since I was always the odd child who had thoughts that were "unconventional" to others because I didn't see and comprehend things the way society or people told me to.

Being in Canada for five years, where you have the freedom to choose and speak without fear of being judged, taught me to appreciate and find serenity. It helped me in breaking free from my spirit and soul. Now since I'm so invested, I've found myself working for this cause.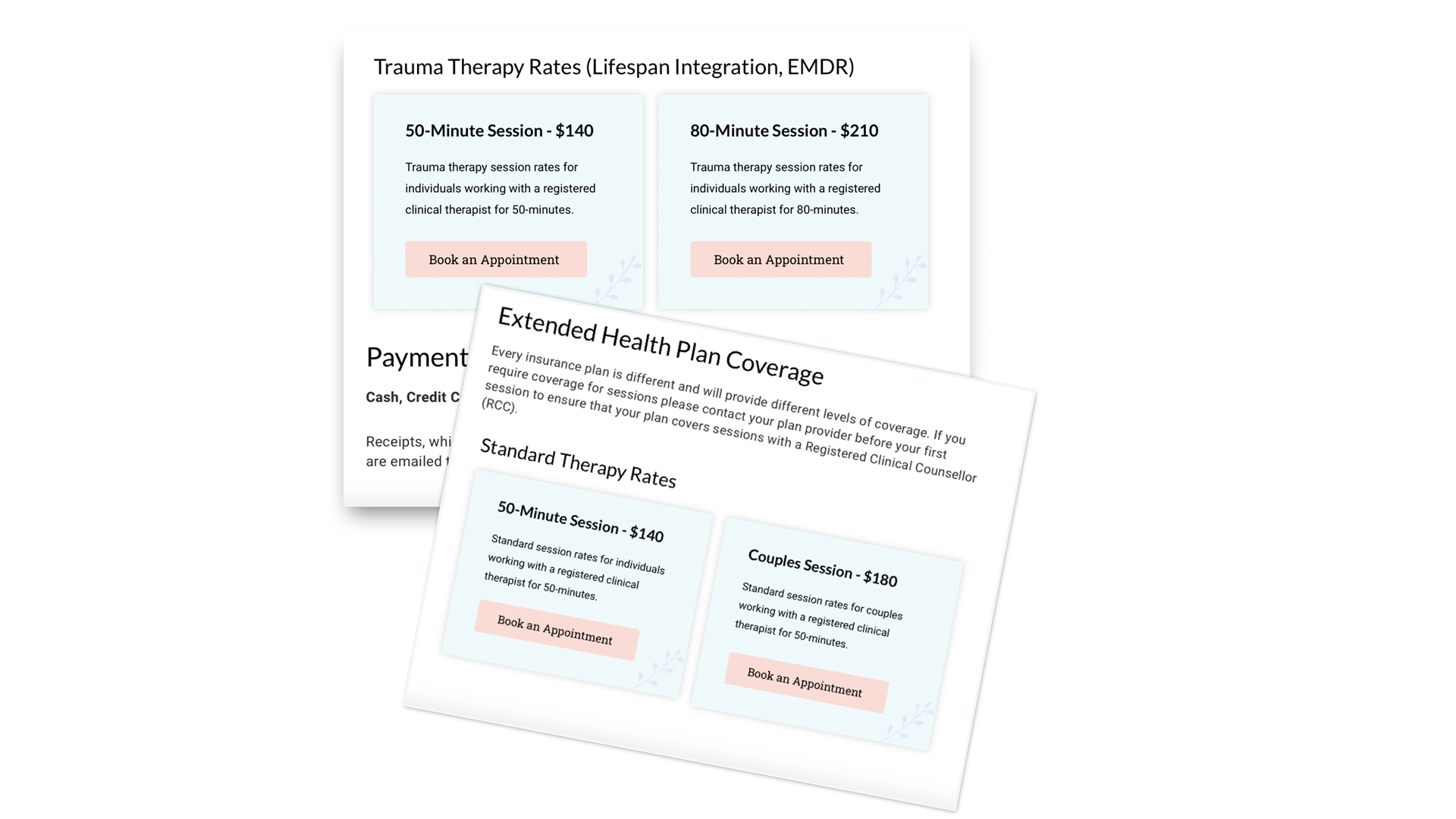 One in every five Canadians suffers from mental illness, which costs the country roughly $50 billion every year. Canadian physicians bill provincial governments $1 billion every year for "counselling and psychotherapy," one-third of which goes to family doctors, for a service that many of them admit they are not best qualified to perform and that falls well short of meeting patient requirements. "I am making patients feel cared for, and I am offering a supporting ear that they may not receive anywhere else," says Dr. Batya Grundland, a family physician at Toronto's Women's College Hospital for over a decade. According to a 2013 analysis commissioned by the Canadian Psychological Association, delivering an average of six sessions of treatment per year would cost an estimated $2.8 billion a year, based on expected need and assuming no coverage from private healthcare insurance.

A family physician can primarily investigate any mental health problems. They are an excellent source of information and a fantastic location to begin seeking assistance. Another well-known method is to consult a Psychiatrist. They are psychiatrists who specialise in the diagnosis and treatment of mental diseases. You are covered under the MDP of BC, however you need to visit a doctor or mental health recommendation from your general doctor. They can prescribe medicines, just like physicians. Many psychiatrists also provide counselling. Finally, the most fundamental resource available to you is a Counsellor, which includes psychologists, professional counsellors, and social workers. These are specialists who can assist in the diagnosis of mental diseases and give psychotherapy based on your thoughts, feelings, and actions. Counselors do not have the authority to prescribe medicine because they are not doctors.

It was like I woke up from a terrible nightmare that drained me all these years after coming in contact with psychotherapy. Sadly what I learnt and experienced was the free assistance of the advisers, which implies that you have no authority when your advisor is replaced every two semesters or even one.

You may be able to access low-cost counseling programs in your community.
Community sources of counseling:
Schools and campuses provide counseling services to students.
Many workplaces also offer counseling services through benefit programs like an Employee Assistance Program (EAP) and through extended health coverage. EAP counselors provide short-term counseling to deal with specific issues. Most EAP programs are for both the employee and the employee's family.
If you belong to a certain group, you may have access to counseling through special services. For example, military veterans can access counseling through Veterans Affairs Canada. An Aboriginal person can access counseling through their Band, Friendship Centre, Aboriginal Mental Health program, or a branch of Health Canada. A member from a faith community may have access to a helpline or counselor through the networks connected to their place of worship.
There are Mental health teams in most communities in BC that have both an adult mental health team (or center) as well as one for children and youth under 19. Mental health centers use teams of different kinds of professionals including social workers, nurses, mental health workers, peer support workers, occupational therapists, and others. Physicians often consult, as well. Mental health teams provide assessment and an ongoing connection for people with long-term mental illnesses. They can also provide life skills support and connection to other community assistance, such as income or housing. You can refer yourself, but centers appreciate a referral from a family doctor (and busier centers will require a referral). They are covered by MSP. Some mental health services may be covered by MSP or employee health benefits. Some service providers may offer a sliding scale for payment based on your income Local organizations can help you find resources Mental health services like counseling or therapy may be covered by your BC Medical Services Plan (MSP) when you access the service through a hospital or mental health clinic. Find your local health authority to learn more about counseling services in your area. HealthLink BC's Find Services tool and Locator app can also help you find services. Private mental health services can be expensive. While there is no simple answer, there are several different places you can look: If you have health benefits at work, ask about your coverage. Some psychologists, clinical counselors, or other service providers may offer a sliding scale, which means that their costs are based on your income.

This all seemed to be great news as there are so many resources but in reality, it is a bit opposite. For instance, if you are seeking help through your school and campus services you might have a different counselor each semester or so. Personally, this frustrates me because seeking counseling itself is a big step, and to top it off if you have to keep on having a new counselor the healing process can get lengthier. So to avoid this situation you can go seek counseling outside of school but there you have to pay from your own pocket for a Counsellor or Psychiatric.
Ultimately, no matter which way you go there is no standardized system for the cost of counseling at the moment. If you look at statistics the depression cases among youth are skyrocketing each year. This is very unfortunate, for young people who have a financial barrier or other limitations seeking help becomes harder when you think about if you have the capabilities to bear the cost. Unemployment rates are as high as 70% to 90% for people with the most severe mental illnesses. In any given week, at least 500,000 employed Canadians are unable to work due to mental health problems.
Fast Facts:
70% of mental health problems have their onset during childhood or adolescence.
Young people aged 15 to 24 are more likely to experience mental illness and/or substance use disorders than any other age group.
34% of Ontario high-school students indicate a moderate-to-serious level of psychological distress (symptoms of anxiety and depression). 14% indicate a serious level of psychological distress.
Canadians in the lowest income group are 3 to 4 times more likely than those in the highest income group to report poor to fair mental health.
Studies in various Canadian cities indicate that between 23% and 67% of homeless people report having a mental illness.
About 4,000 Canadians per year die by suicide—an average of almost 11 suicides a day.15 It affects people of all ages and backgrounds.
More than 75% of suicides involve men, but women attempt suicide 3 to 4 times more often.
First Nations youth die by suicide about 5 to 6 times more often than non-Aboriginal youth. Suicide rates for Inuit youth are among the highest in the world, at 11 times the national average.
Just 50% of Canadians would tell friends or co-workers that they have a family member with a mental illness, compared to 72% who would discuss a diagnosis of cancer and 68% who would talk about a family member having diabetes.
46% of Canadians thought people use the term mental illness as an excuse for bad behavior, and 27% said they would be fearful of being around someone who suffers from serious mental illness.
An estimated 75% of children with mental disorders do not access specialized treatment services.
And many more.....
There are so many grey zones that you'd be as perplexed as I was in the end. Because some people will direct you to free options such as community services. Which you may not require or be comfortable with. Finding the right counsellor may make or break your rehabilitation journey. You must trial and test a variety of them until you locate one that you are actually comfortable with. But, with such a high price tag, can you really afford to go through a large number of them?

References:
https://willfulminds.ca/coverages
https://www.heretohelp.bc.ca/q-and-a/where-can-i-find-free-or-low-cost-counselling
https://www.reddit.com/r/vancouver/comments/6oda6m/including_counsellingtherapy_in_bc_healthcare_msp/
https://www.mypsychotherapist.ca/how-much-does-psychotherapy-cost-in-canada/
https://www.theglobeandmail.com/life/the-case-for-publicly-funded-therapy/article24567332/
https://www.huffingtonpost.ca/2019/05/13/free-therapy-resources_a_23721699/